Puzzle-rámik - Vaše puzzle z fotky, zarámované ešte omnoho krajšie
Tiež to poznáte? Posledný dielik puzzle práve zapadol na svoje miesto a Vy ste právom pyšní na výsledok. Ale čo teraz? Zavŕšte zážitok zo skladania dekoratívnym rámikom. Bola by predsa škoda puzzle opäť rozložiť a vrátiť naspäť do škatuľky. Zaveste si Vaše puzzle z fotky jednoducho na stenu. Váš obľúbený motív zasklený v rámiku je určite omnoho cennejší než nejaký bežný dekoratívny obrázok.
Pripravte sa už teraz na zvedavé pohľady: spolu s ušľachtilým vzhľadom strieborného rámika vyzerá Vaše puzzle úchvatne. Štýlový dizajn, intuitívne zaobchádzanie a dôraz na každý detail spracovania z neho robia nenahraditeľné príslušenstvo pre Vaše puzzle.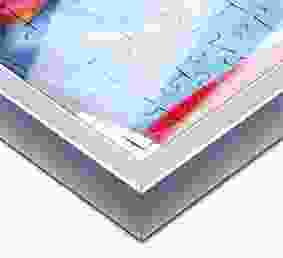 Vyberte si Váš puzzle-rámik:
Prečo aj Vy potrebujete puzzle-rámik
Až keď po prvý raz uvidíte zarámované puzzle z fotky, ako sa krásne vyníma na stene, uvedomíte si, prečo sú rámiky na puzzle také obľúbené. Prelína sa tu extravagancia a elegancia s Vašimi najkrajšími okamihmi. Viac individuality snáď už ani nie je možné.
Ale to je iba začiatok. Nájdete aj pragmatické dôvody. Skladanie puzzle je skvele strávený voľný čas. Mnohokrát ubehne aj niekoľko hodín, než dosiahnete cieľ a zložíte puzzle. Teraz sa priamo ponúka perfektná možnosť, ako s puzzle vkusne a prakticky naložiť. Málokto chce puzzle opäť rozobrať a vrátiť späť do škatuľky. Využite práve náš rámik, ktorý dodá puzzle čestné miesto a oživí prázdne steny.
Ochrániť puzzle pred špinou a prachom, nepoškodiť pri preprave z miesta A do miesta B alebo zavesiť na stenu bez toho, aby bolo nutné puzzle vopred nalepiť. Toto všetko sú dobré dôvody, prečo si rámik objednať.
Predstavte si, že dostanete prvý raz puzzle vytvorené z Vašej najobľúbenejšej fotky. To ale nie je všetko. Krátko nato i perfektný na mieru pasujúci rámik priamo pre Vaše puzzle - až to dodá tú poslednú čerešničku na tortu. Puzzle-rámik Vám odporúčame ako originálne príslušenstvo k puzzle. Nielen deti sa radujú, keď im rámik s puzzle skrášli izbičku, ale ocenia ho aj dospelí, pretože puzzle dodá zvláštny nádych exkluzivity.
Prednosti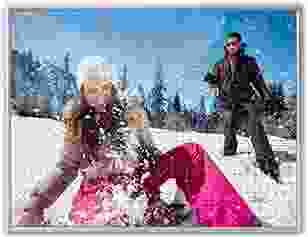 Priamo na mieru pre Vaše puzzle z fotky
 Špeciálne a na milimeter presne vyrobený
 Optimálna ochrana, robustný, pevný a prachu odolný, vďaka stabilnej zadnej strane a prednému sklu
 Žiadne známky opotrebovania ani pri častej výmene puzzle
 Na opakované použitie (pokiaľ motív neprilepíte)
 Starostlivo zabalený
 Pohodlný, možno hneď objednať
Kvalita má budúcnosť
Náš puzzle-rámik je vyrobený priamo na mieru, pretože bol vyvinutý súčasne s puzzle. Niektoré drobnosti nie sú na prvý pohľad zrejmé. Ale pri dôkladnom preskúmaní môžete vidieť, že sme si na každom detaile dali naozaj záležať. Výsledkom je jedinečný rámik pre jedinečné puzzle z fotky.
Hliníkový rámik
Stabilný profil
Patentovaný systém zatvárania
Jednoduchá montáž
Plastový rámik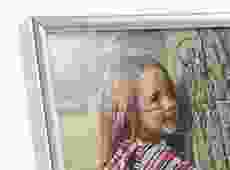 Stabilný profil
Profil chránený proti UV žiareniu
Patentovaný systém zatvárania
Jednoduchá montáž
Zadná strana, závesný systém
Ekologické, certifikované E1
Na mieru a stabilný
Bezpečnostný závesný systém - možno zavesiť na výšku i na šírku
Druhy skla
48 - 1000 dielikov: prémiové pravé sklo so zaoblenými hranami
2000 dielikov: kvalitné umelohmotné sklo
Profil
Stabilný profil
Elegantný vzhľad
Záložka
Galéria-záložka s efektom zapustenia
UV-odolné
Vďaka tomu Váš unikát dorazí bezpečne zabalený až k Vám
Zaslať pre nás znamená najskôr optimálne zabaliť. Tento krok je veľmi dôležitý, aby ste zážitok z Vášho nákupu vnímali pozitívne. Konkrétne: tovar k Vám musí doraziť nepoškodený.
Balenie našich rámikov komplikuje práve použitie krehkých materiálov, v hre je napríklad ochrana skla. Dobrá správa: podarilo sa nám vyvinúť kartón, ktorý poskytuje dostatočnú ochranu pred poškodením. To netvrdíme iba my, ale predovšetkým naši zákazníci z celého sveta. Používame kartóny z dvojitej lepenky. U rámikov pre 600 a 2000 dielikov prírezy BC 270, u ostatných prírezy EB 230. A ešte jedna správa na koniec: všetky balenia sú šetrné k životnému prostrediu. Ak by aj napriek tomu došlo pri preprave k poškodeniu, zašleme Vám zdarma nový rámik.
Návod: Vaše puzzle z fotky zarámujete nasledovne
Zarámované puzzle na stene je skvelý nápad na dekoráciu. Nezáleží na tom, či má puzzle 48, 100, 200, 500, 1000 alebo 2000 dielikov. V ponuke máme presný rámik aj pre naše puzzle v tvare srdca. Špeciálne vlastnosti každého variantu puzzle si vyžadujú rôzne druhy rámikov na puzzle.
Oproti tomu rámik pre puzzle v tvare srdca má naviac luxusnú čiernu záložku, ktorá perfektne obteká tvar Vášho puzzle. Aby ste sa rýchlo zorientovali, spísali sme všetky najdôležitejšie informácie.
Ako správne zavesiť rámik na puzzle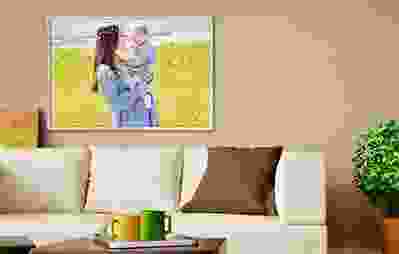 Pokiaľ dodržíte pár zásad, je veľmi jednoduché rámik zavesiť. Veľmi dôležité: rámik musí byť pripevnený rovno a samozrejme bezpečne. Budete k tomu potrebovať nasledujúce: ceruzku, zvinovací meter, klinec, kladivo a vodováhu.
Pracujte vo dvojici. Od pomocníka si nechajte pridržať rámik na stene, kam ho budete chcieť umiestniť. Dívajte sa z väčšej vzdialenosti, aby ste správne mohli určiť pozíciu. Záleží na Vás, či preferujte rámik vyššie alebo nižšie. V galériách visia obrázky väčšinou tak, aby sa stred motívu nachádzal kúsok pod úrovňou očí. Aby ste docielili ideálny súlad, môžete sa orientovať aj podľa výšky dverí, okien či regálov.
Označte si ceruzkou na stene stred horného okraja rámika. Zmerajte si vzdialenosť medzi horným okrajom a závesným systémom na zadnej strane rámika a od značky na stene sa pohybujte dole práve o túto vzdialenosť. Na tomto mieste môžete zatĺcť do steny klinec. Bežne stačí jeden klinec. Zatĺkajte ho pod uhlom 45°. Pokiaľ nejde z akéhokoľvek dôvodu klinec zatĺcť, odporúčame Vám, aby ste použili skrutku s hmoždinkou. Ideálna je veľkosť hmoždinky č. 6 (pri použití vrtáku č. 6).
Na určenie správnej polohy zavesenia použite vodováhu. Tú položte na hornú hranu rámika a pohybujte rámikom, až kým sa vzduchová bublina vo vodováhe neustáli v strede.
Puzzle doplnky
Všetky ceny sú uvedené vrátane DPH